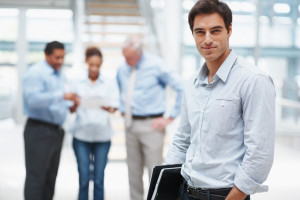 In a competitive world where job satisfaction and career prospects are not the only criteria which decides if an employee chooses to stay in his current organization or leave, it is always beneficial for head-hunters if they are assisted in the employee recruitment process.
So why is recruitment research a much used word these days and how does it help make a head-hunter's job easier?
Recruitment research can be ideally called the first step of the entire recruitment process itself. Just like head-hunters often sit down to go through heaps of resumes on their desk in order to segregate those candidates who may be a good fit for an organization, recruitment researchers as well spend time to go through job sites, networking sites, ad posting sites and others to create database lists of prospective employees for a particular organization or job sector.
Such researchers are able to filter the best resumes which are most likely to become real hiring success stories by utilizing a number of search comprehensive tools and other online profiling techniques. In fact, head-hunters may find that resumes or profiles that are sourced out through such means often belong to job seekers who are serious about making a career change for the better.
The contact details as well as other credentials of such shortlisted candidates tend to be more accurate as well. In some cases, recruitment researchers themselves undertake the responsibility of verifying the truth about any claims made by a prospective employee in terms of previous jobs held, area of expertise, job responsibilities, educational qualifications etc.
Needless to say, a higher rate of conversion or the more number of success stories a head-hunter has also keeps the end-user or organization happy. There is now a bigger likelihood that the organization can recover its investment made in the new employee on one hand and secondly, that the new employee himself will not switch jobs in the immediate future. This creates a win-win situation for both the employer and the employee.
Recruitment researchers are well-trained and highly qualified to submit the best and most number of results in the shortest time possible. Their important role in the recruitment process itself goes a long way in matching the right prospective employees to the job position that suits them the best.