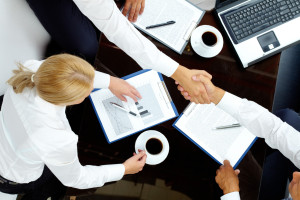 Recruiting the right mix of talent for any organization is always a big challenge but by adopting a few tactics or ideas, it is possible to create the perfect workforce team and still have a substantial number of prospective employee resumes to fall back on. These days many advances in technology have actually helped recruiters and organizations to find resumes and to filter through them in a much more effective manner. We share a few ideas on the best must-have tools that promise to always be an advantage for a recruiter:
TalentWise: This is a wonderful recruiting tool which has plenty of applications for the user and is compatible with different systems. In fact, recruiters can take their pick from a wide range of solutions including background checks which are comprehensive and which cover sensitive aspects such as criminal records, credit checks, verification of educational documents etc.
HireCraft: HireCraft has been acknowledged to enable organizations all over the world manage their in-house talent and to acquire new employees even more effectively. In fact, they have a bouquet of technological solutions to address both temporary and permanent staffing requirements. In fact, HireCraft is used in many well-known companies around the globe.
First Choice Software: This software company which was first established in 1996 enables organizations to take up the challenge involved in recruitment by developing tools which take into account important factors such as social media, processes, operations, other external agents etc. RDB Pro net, their best-selling software database application has plenty of great features that recruiters will adore- such as compatibility with MS Outlook, multi-languages support, automatic resume reader, proximity searching and user defined search fields.
Other recruitment tools that are a big advantage to recruiters are social networking sites which allow users to create profiles and thus build new connections. Such sites enable recruiters to amass a large number of resumes and to create an online databank of prospective employees.